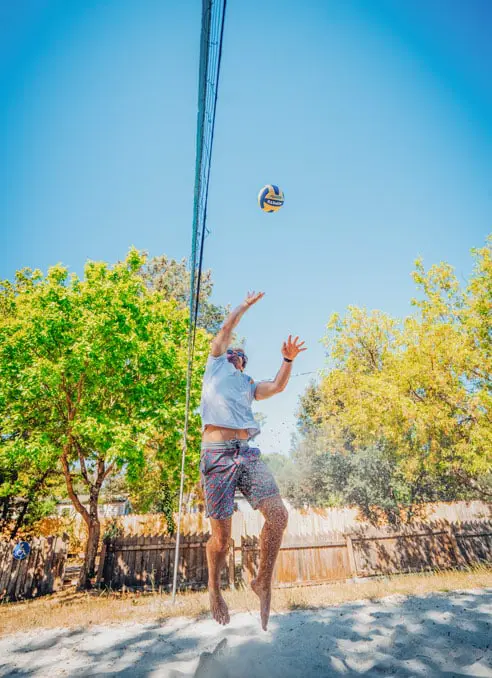 Campsite activities Soulac-sur-Mer
Entertainment sets the tone and colour of your camping holiday with kids club. Our animation team is dynamic, willing and trained to make your holiday unforgettable. That summer memory anchored in your mind for life, that's their one and only mission!
The beach volley
A real team game, sporty and fun, beach volleyball marks for some and some years of summer memories on the campsite or on the beach with friends.
An unavoidable sports meeting during your stay at the Pins campsite. You can play with your family, friends or partner and no matter what your mother tongue is, the host or hostess is there to referee the game.
We love it, especially as we play by the pool and in the shade, we have a great time.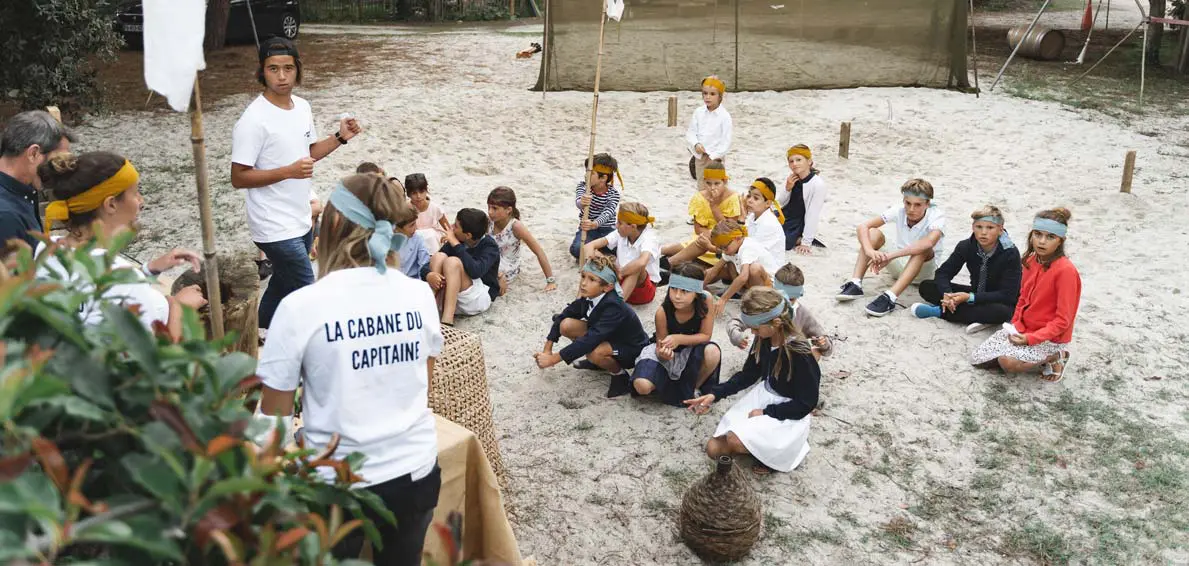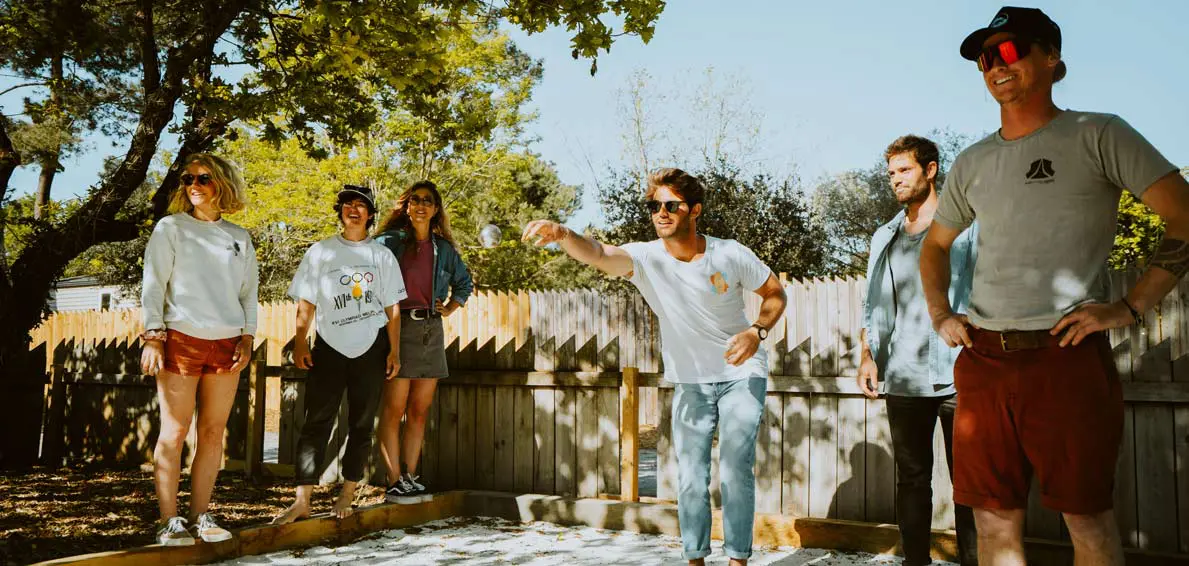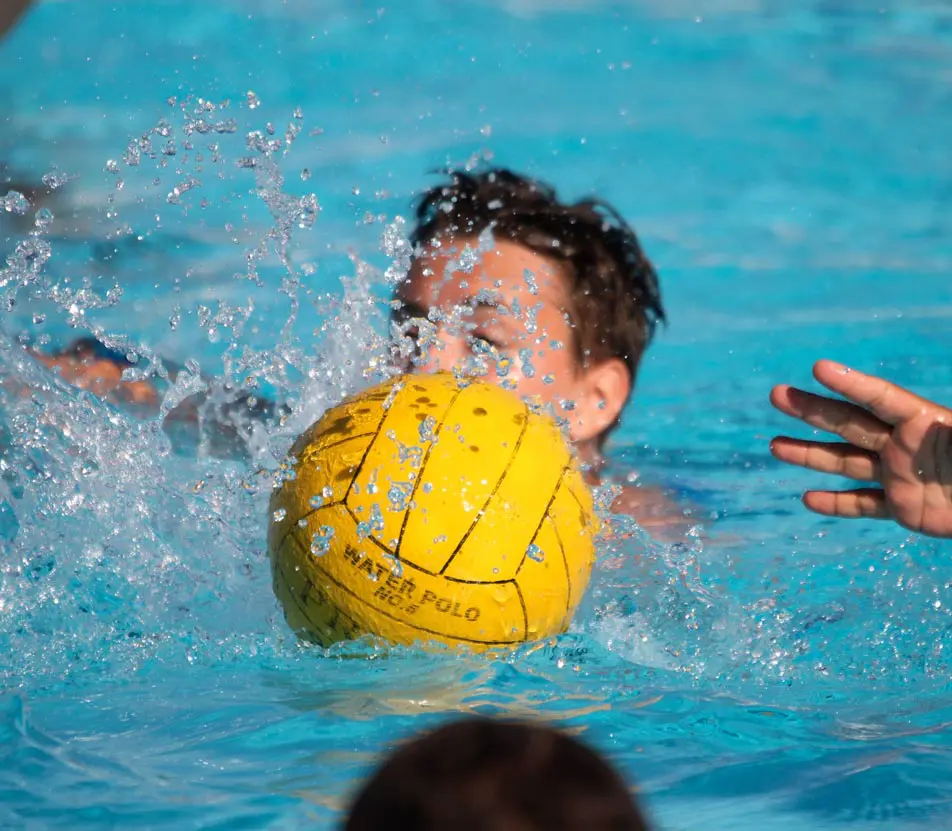 Petanque
Petanque, the ultimate activity that smells like summer… The petanque tournament has never lost its value, it is the intergenerational game by excellence. Petanque has this convivial and sharing side. We play from 10 to 90 years old, whether we are a man or a woman.
"Do you shoot or do you point?", the singing accent resounds in your ears? It's perfect! You are starting to think about the number one activity of your camping holiday. In the morning, in the afternoon or at aperitif time, our petanque court at the Paradis des Pins campsite, located next to the swimming pool, was and still is the gathering place for our campers.
Little equipment is needed: jacks and balls for an unforgettable game of fun.
Our animation team organises inter-camper tournaments every summer. Will you be there?
Water games
Our Soulac-sur-Mer campsite animation team organises water games throughout the summer. Our heated swimming pool becomes a playground in the space of 1 hour to federate and bring together young and old around an aquagym class, a game of water polo or volleyball in the water, a swimming race… The programmes change every year according to the skills of our animation team.
Koh-Lanta
Do you know the TV series from TF1? But yes everyone knows at least the pole-in-the-water test! Imagine living a giant Koh-Lanta at the Soulac-sur-Mer campsite in the middle of the forest! This is what we're preparing for you this summer as well as previous summers. A camping holiday souvenir to do with friends or family, and it's for young and old!
Teen days and evenings
The teens… an extremely important tribe that we never forget, the most beautiful age to create summer holiday memories. That's why our animation team focuses on specific animations for our teens. Then let's be honest, if your teenager is having a great time, so are you… The bored teenager, we all know that this is not an option as we know the consequences on the family.
A trip to the beach at sunset, a jet ski trip in the afternoon, a giant werewolf in the dark of night in the middle of the forest, a blind test evening or a fiesta boom boom at the end of the stay. Here, at the Paradis des Pins Soulac campsite, we laugh, we enjoy and we create summer holiday memories for a lifetime.
Archery and blowpipe
The archery, an activity known to all but little known in practice. Here at the campsite Paradis des Pins, we isolate ourselves to practice this discipline in the calm of the forest. This activity is accessible to both children and adults and allows you to spend a generational moment nice and fun.
At our place, the session takes place for 2 hours every Tuesday evening at 6pm.
The sarbacane, a childhood memory perhaps for some? We all tried to make our own blowpipes in school to aim at our classmates… Yes you can see where we are going with this. Then it also gives a rather woodsman side adventurer for our kids and even for us, adults. You will find Eliott or Greg every Friday at 6pm, meeting point at the petanque ground.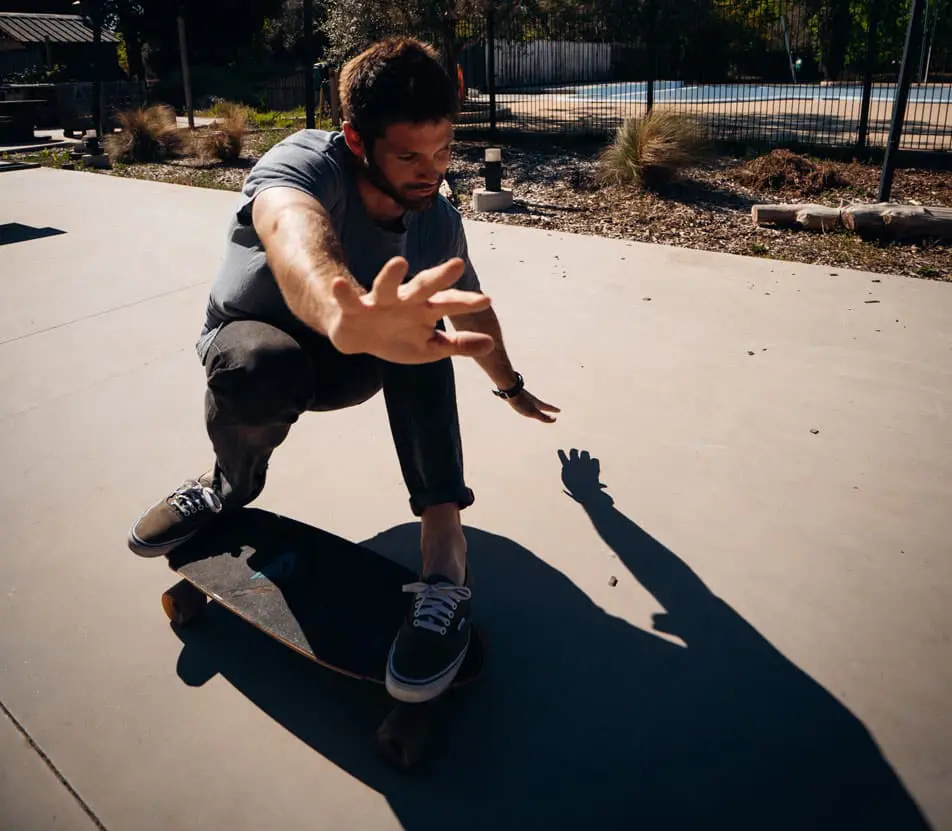 Discover other activities in and around the campsite