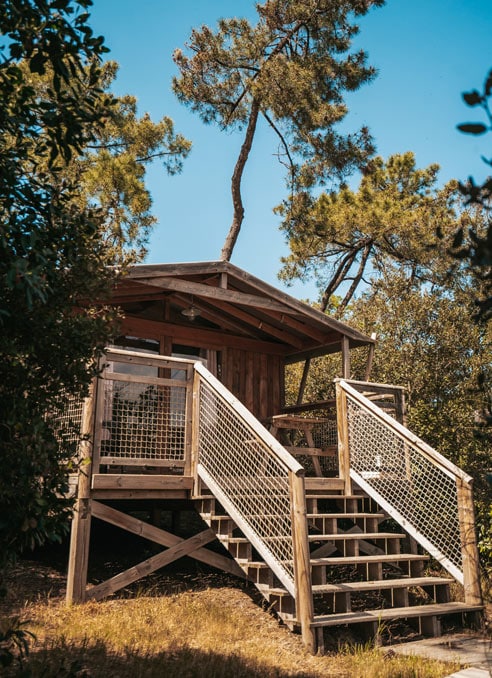 Group rental Soulac-sur-Mer
Are you planning a group event in Soulac-sur-Mer?
You will find the ideal accommodation among our accommodation available for rent. Our ecolodges, cabins or mobile homes rentals will be proposed to you according to the type of your event and the season that will be the one of your chosen date.
At the camping Paradis des Pins Soulac, we have all types of rental accommodation that can be suitable for both professional events thanks to our coworking space in Gironde and individuals.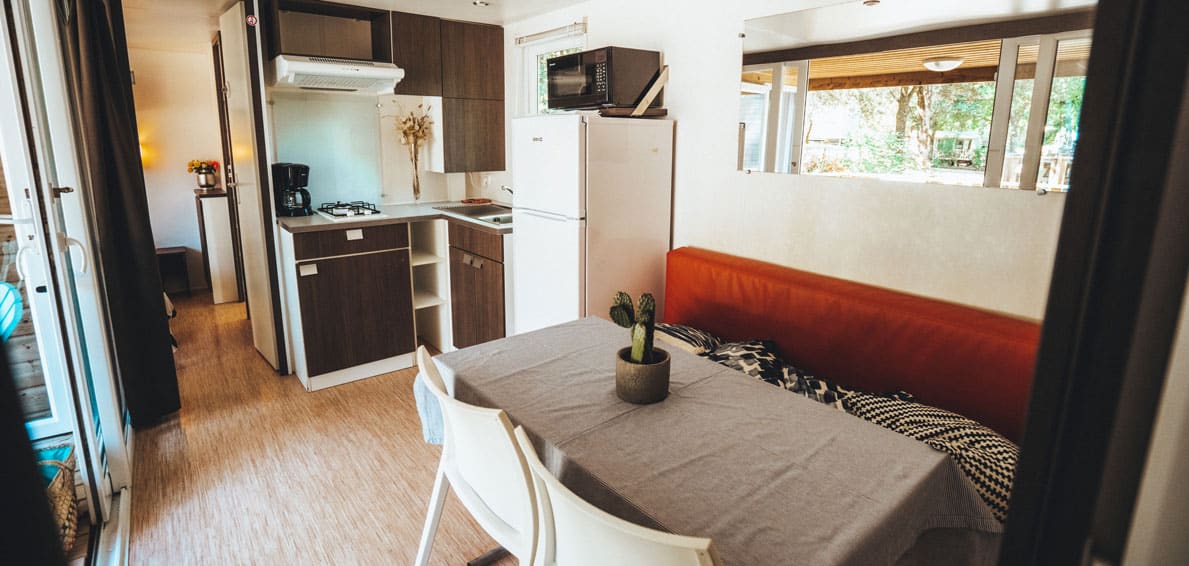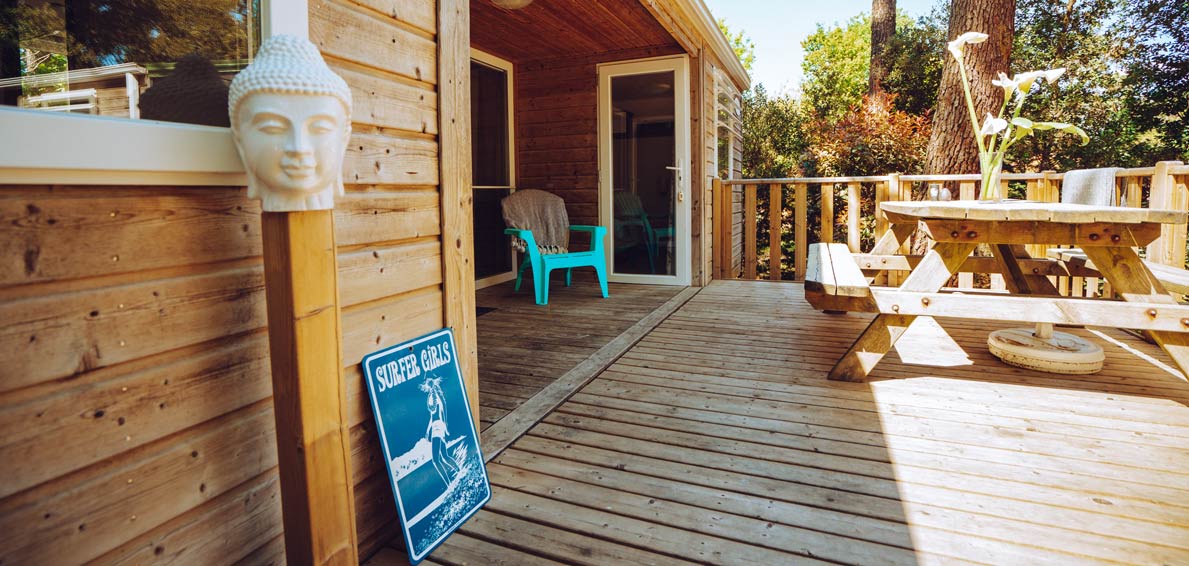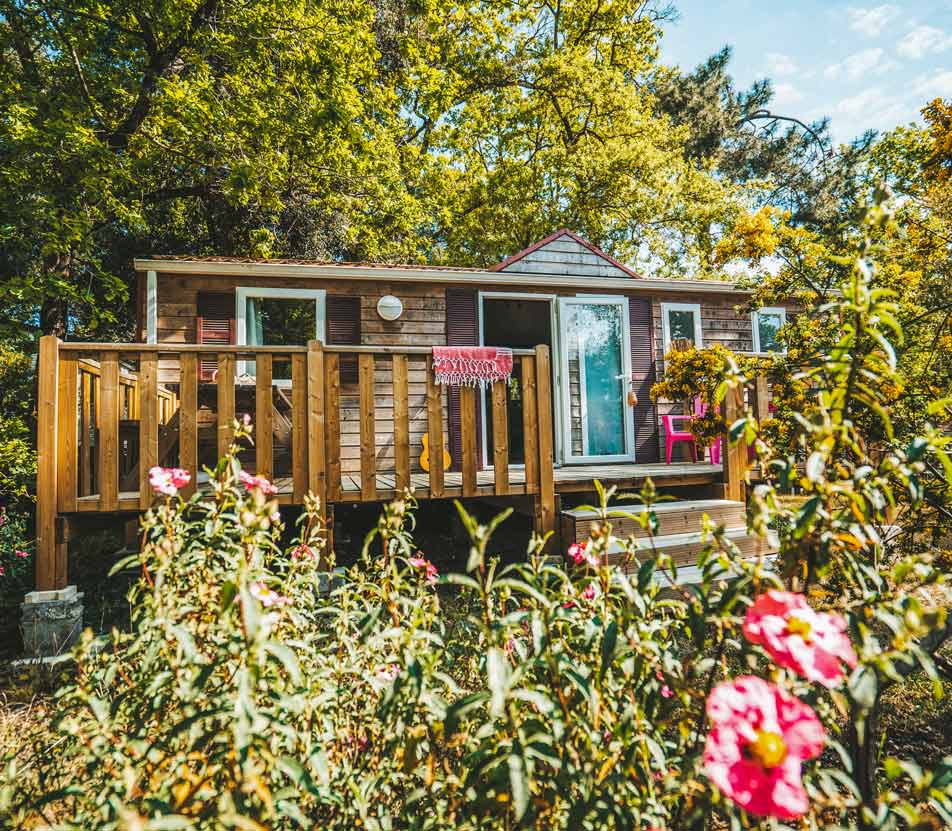 Hotel-like service in Gironde
Professionals and companies: we offer a hotel service as to make you enjoy even more comfort at the campsite:
made beds,
sheet and towel kits,
We have different types of accommodation for you to choose from including ecolodges, luxury cabins and mobile homes. By renting an ecolodge or a cabin you will live to experience a real disconnect from the office. Our 33m3 Zen mobile homes are ideal for your group stay. Each room has its own bathroom and private entrance accessible from the terrace. Privacy preserved! The living room – dining room will be shared as well as the outside terrace. They are perfect for a company seminar, as in a hotel, you can sleep next to your colleague without sharing the toilet and bathroom. You go in separately with your own room key and have your own bathroom. We only share the fridge and coffee.
Didn't you know about the Cabane Hôtel sous les Pins? This is our place.
Rentals for all budgets
To make sure your event runs smoothly, we offer all types of accommodation for all budgets.
By renting accommodation at the best quality/price ratio, you will have a larger budget to organise the event, birthday, wedding or seminar of your dreams. Moreover, your guests will not have anything imposed on them, they will choose their cocoon for one or more nights as a couple, with family or friends.
Organise your seminars and birthdays at the campsite