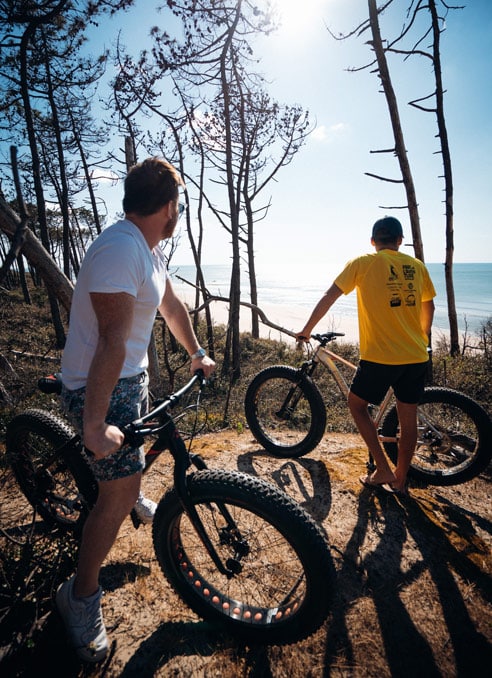 Campsite Soulac-sur-Mer
Our bike hire service
Peace and quiet is paramount here at campsite Paradis des Pins Soulac, so cars are banned inside the compound: here, the holidaymaker has the guaranteed peace and quiet of a pedestrian camping!
The bike is the King of transportation solo, in love, with the family, with the kids, with baby or even your surfboard. We will be happy to inform you about the rides and routes around us: half-day rides, full-day rides, routes to the various beaches, to the village of Soulac-sur-Mer or even to the surrounding communes.
The booking is very easy with a little organisation. You can book in advance when you book your stay by phone with Christine. This is a precautionary measure to ensure that you have the number of bikes you need for the duration of your choice.
Book your bike a few hours during the day or for the whole stay. Small trolleys to be attached behind the bikes are provided for the little ones. baby seats are available and can be attached to the bike of your choice.
How much does it cost? It's the same price whether it's for the little ones or the big ones!
Price / bike:
7 € per half day.
45 € per week.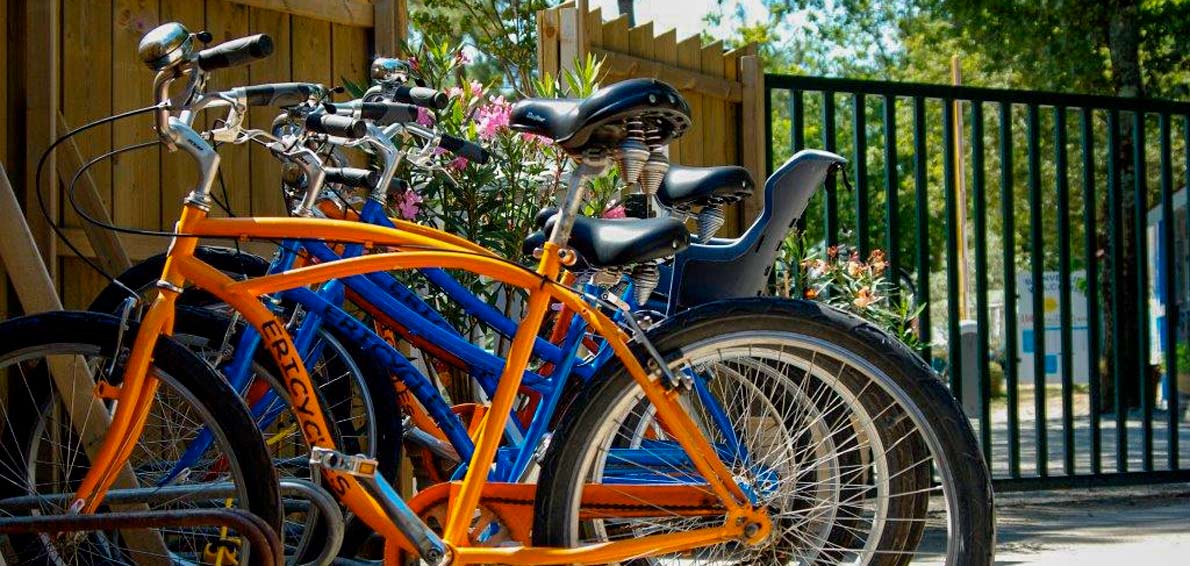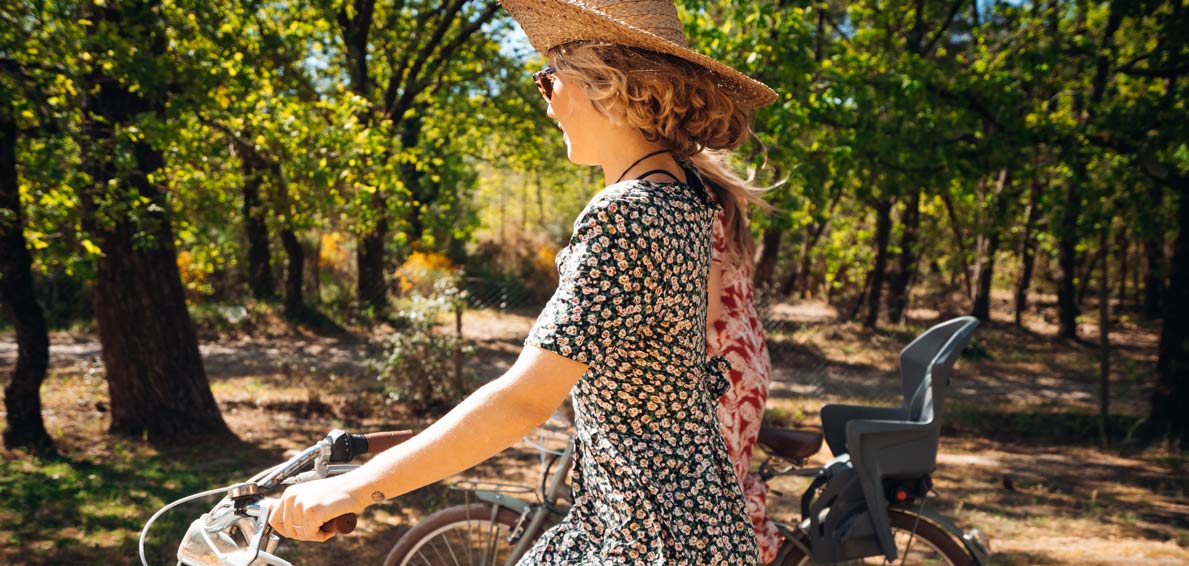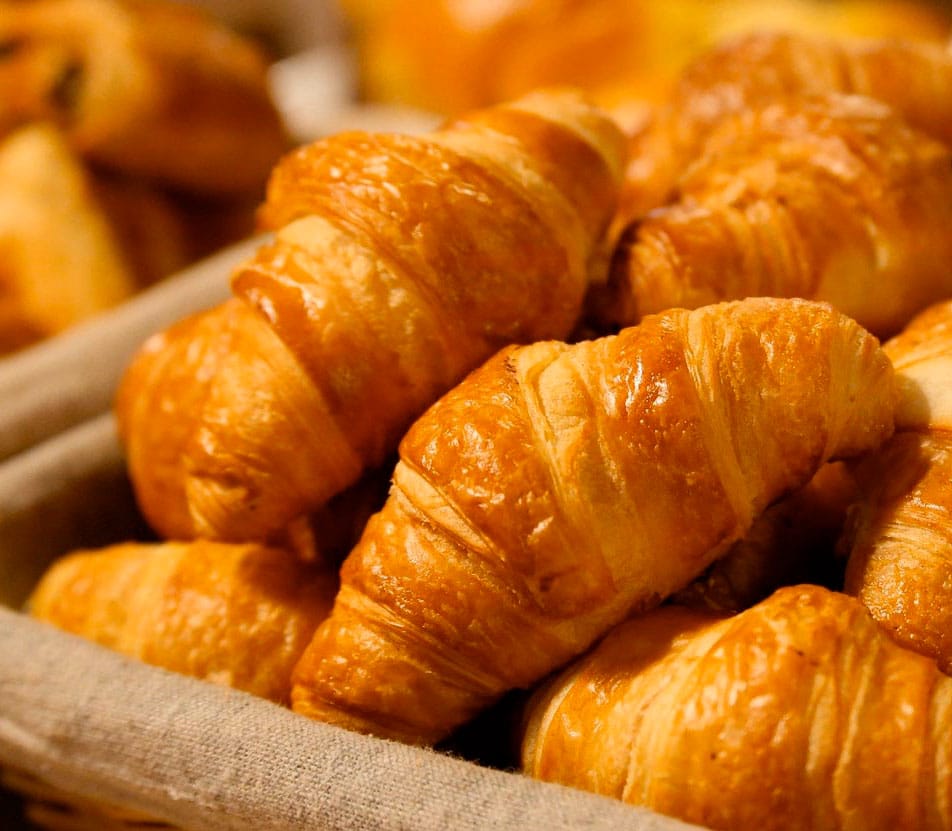 Our grocery shop
Our grocery store is open daily from 8am to 1pm and 5:30pm to 8pm.
You will find necessary items, food and wine, press but also artisanal products from the region and the medoc.
For the beginning and end of your holiday, or for total autonomy during your week, we try to think for you and to group together all the products you will need. A proximity essential to your stay with us will also be established with Didou, our grocery manager. He will brighten up your morning with his singing accent.
Breakfast
Come and enjoy your breakfast on our terrace or take it to go. We offer full and affordable formulas from €7. Our bread and pastries are baked on site. Of course you have the possibility to reserve the day before for the next day and come and pick them up all nice and warm.
Bread and pastry shop
You can reserve your bread and viennoiseries (chocolatines, croissants) on the low season (May, June, September) with the reception. For the high season (July and August), viennoiseries and bread remain on sale at the grocery every day.
For information, between us, here in the Médoc, we say a chocolatine and not a pain au chocolat, for a clear communication with Didou or Christine's team at the reception, we give you the tip 😉.
Our cancellation insurance : Valeur Assurance
The insurance value guarantees all cancellations that are not your fault. The campsite is pleased to offer you an exclusive Covid insurance extension for the 2021 season. In other words, everything is guaranteed except a change of mind! This also includes the reimbursement of vehicle rental costs following a breakdown, accident or theft during your stay! You can find all the general insurance conditions at the bottom of our homepage and on https://www.valeurs-assurances.com/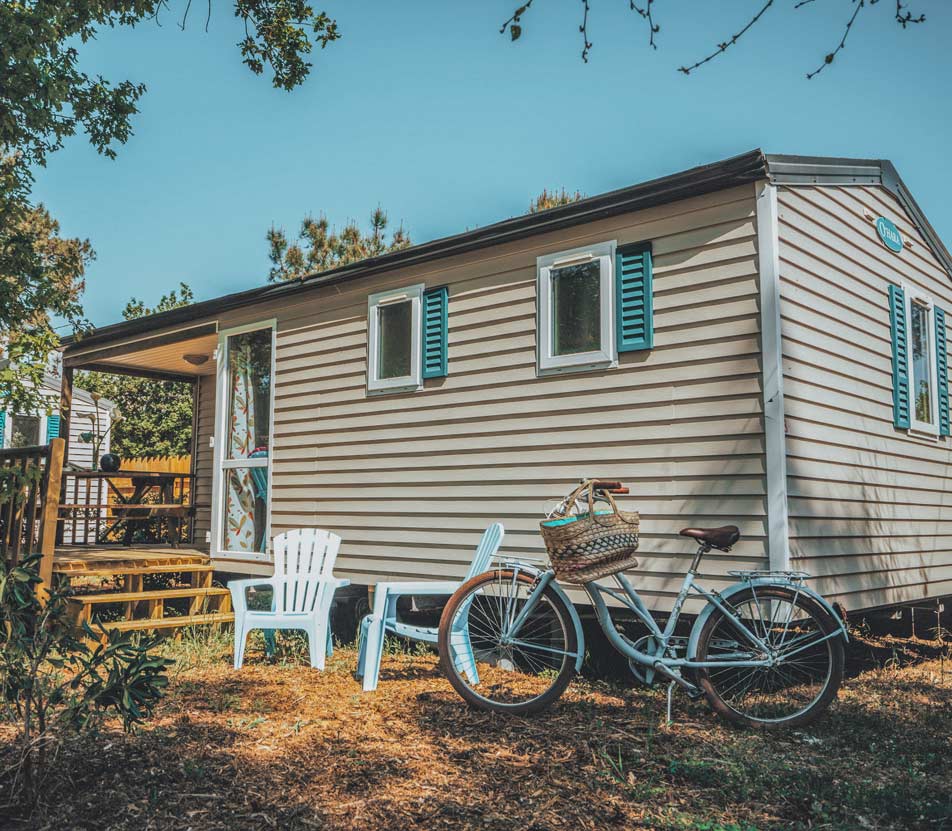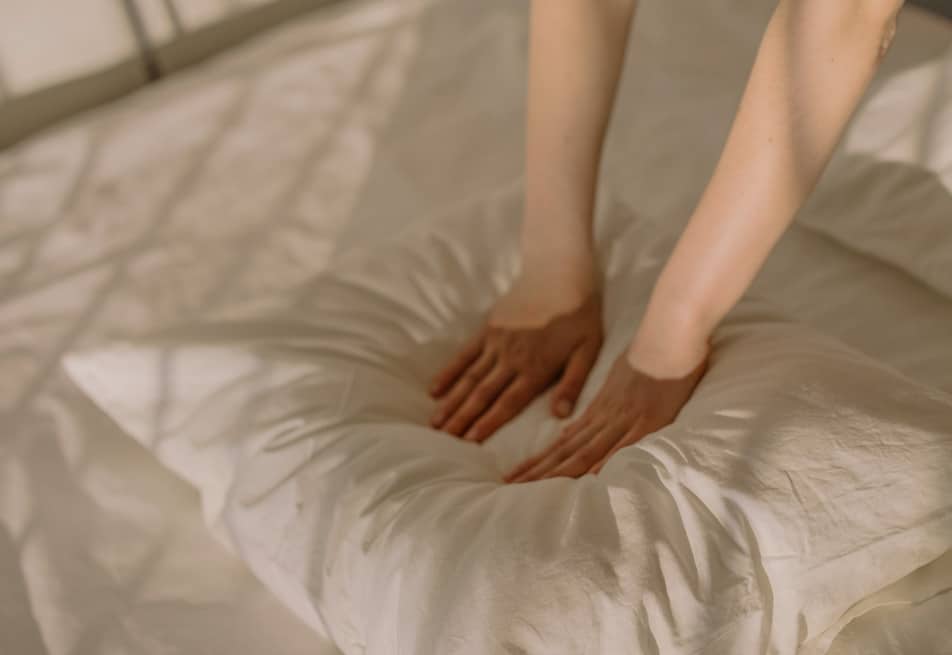 Sheet hire
Travel light and leave your linen at home. When you make your reservation by internet or by phone, remember to tell us. At the last minute, we can always find a solution to help you out, but it's always more complicated and we can't guarantee to have the necessary stock depending on the period… You can imagine, if everyone forgets, how do we do it?
How much does the price of lightness cost?
Double bed kit : sheet and towels provided : 25 €.
Family kit : sheets and towels for 4 people : 65 €.
Single bed kit : sheet and towel 12 € / bed.
Bathroom linen / person : bath, toilet and face towel kit : 10 €.
Bed linen : pillowcase and sheet kit : 10 €.
Bed made on arrival : 15 € per bed.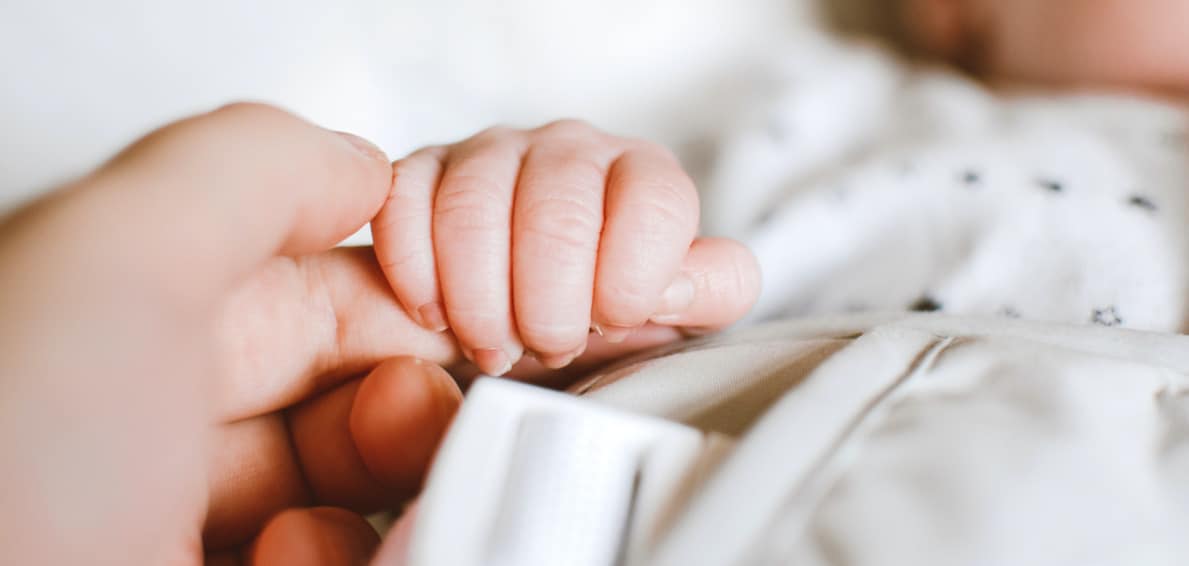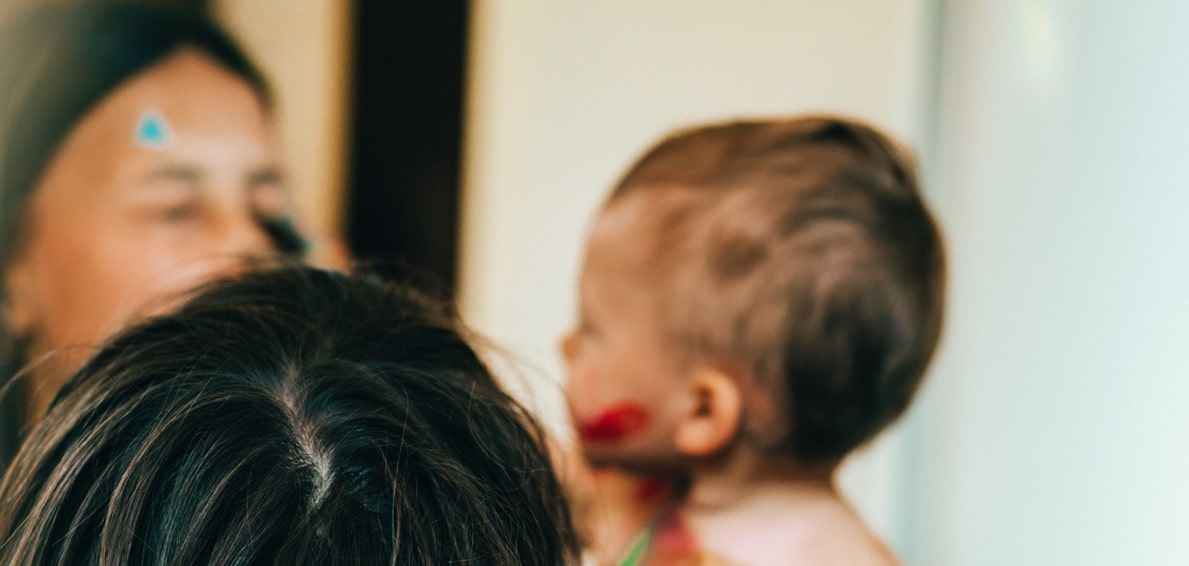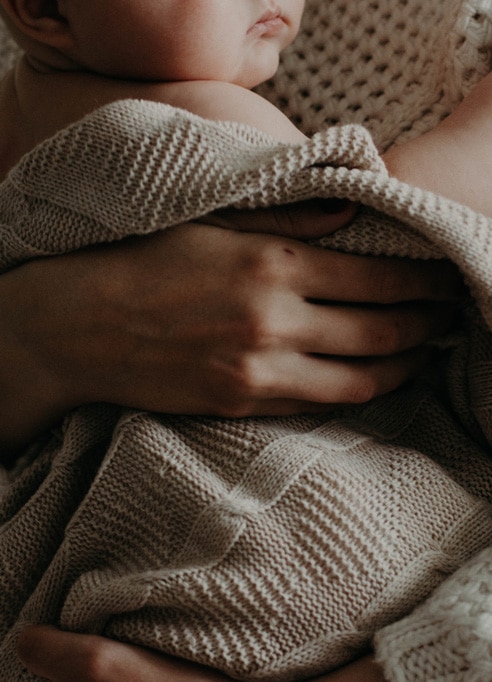 Baby kit
Travelling with a baby? We offer you the possibility to rent a baby kit, or simply a bed or a high chair. This equipment will be installed in your accommodation on the day of your arrival. Remember to book in advance.
Baby kit with bed and high chair : 6 € / night – 28 € / week.
Baby bed : 5 € / night – 14 € week.
High chair : 5 € / night – 14 € / week.
Our laundry
Here at the Pins Soulac campsite, we have an automatic laundry, equipped with two washing machines and a dryer. Payment will be made in cash directly at the machine independently or you will have to go to the reception to buy tokens. The laundry is located next to the large sanitary block.
Washing rate with detergent : 5 euros.
Tariff for tumble dryers : 4 euros.
Les Frères Nicoll's : our bar, restaurant and privatisation area
Les Frères Nicoll's is an event creation, coworking space with a Bar/Restaurant that will transport you to the heart of Beach culture and travel. Come and spend a pleasant moment over a drink or a dish at the bar/restaurant which is open from June to September.
Professionals and private individuals can work together in a friendly and authentic atmosphere. Throughout the year, tailor-made offers are available for you to work alone or as a team.
Contact Nicoll's Brothers at 05 56 41 85 94.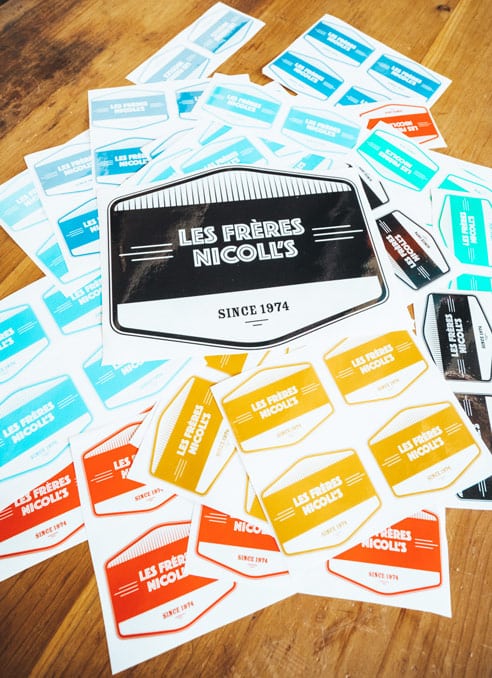 Discover our restaurant and swimming pool at the campsite