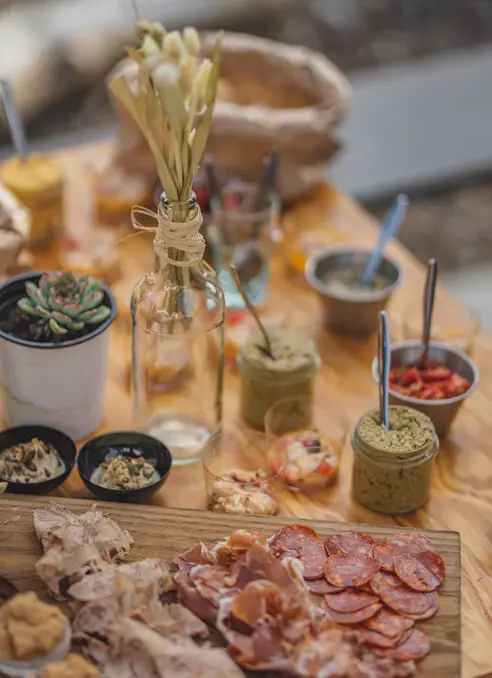 Restaurant in Soulac-sur-Mer
Les Frères Nicoll's : The story
It's a true family story born from complementary skills and passions. Nicolas and Ollivier, united by blood but also by the ambition to always create further with their respective wives Juliana and Sandrine, are the owners of this unique and original place in the middle of what is recently called the new Medoc California, in Soulac-Sur-Mer.
Passionate all 4 of them about sports, motorbikes, vintage, the ocean, waterman culture, art, music, design, gastronomy, wine, family, friendship, love and humanity, they breathe a new energy, loaded with emotions into this place apart. Each person who enters this refuge in the heart of nature for a summer, a weekend or an evening will be able to identify, recognize themselves through the tribe of the Nicoll's Brothers.
This living space combines accessibility and elegance in a warm atmosphere and modern. Young and old will be able to bond over a drink, coffee or a home-cooked meal. The bar/restaurant is open in high season from June to September and becomes a creative space the rest of the year.
This evolving space is a place for coworking, creating institutional or festive events that offers an authentic and chic setting. Adapted offers are proposed to individuals and professionals.
Les Frères Nicoll's is also a community place around which common passions are articulated. There are no barriers in this place, you are yourself and you share values, discussions and actions that are similar.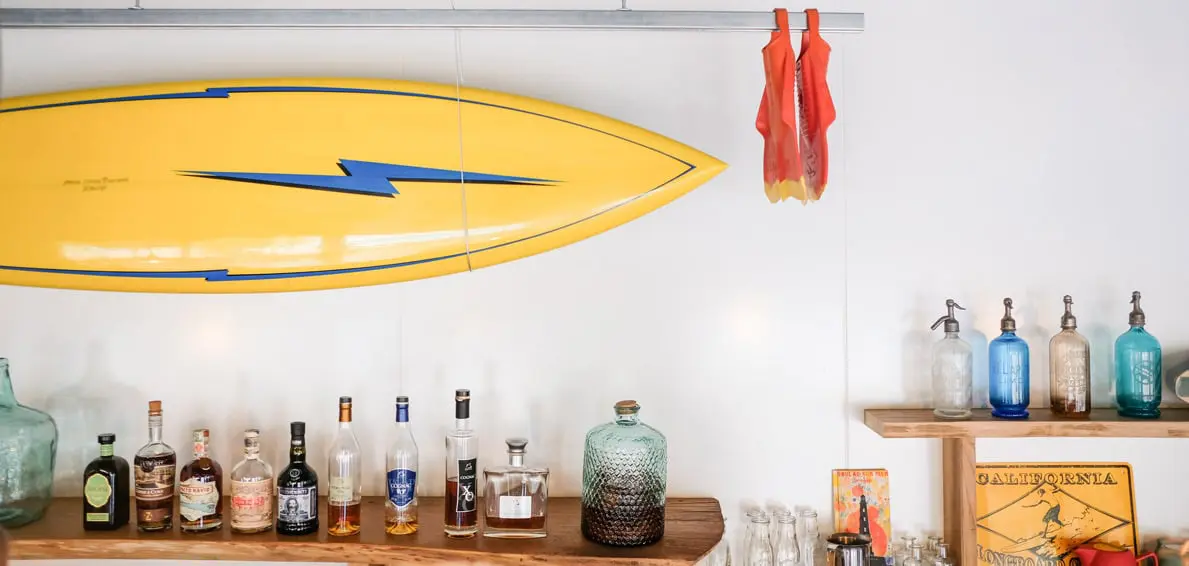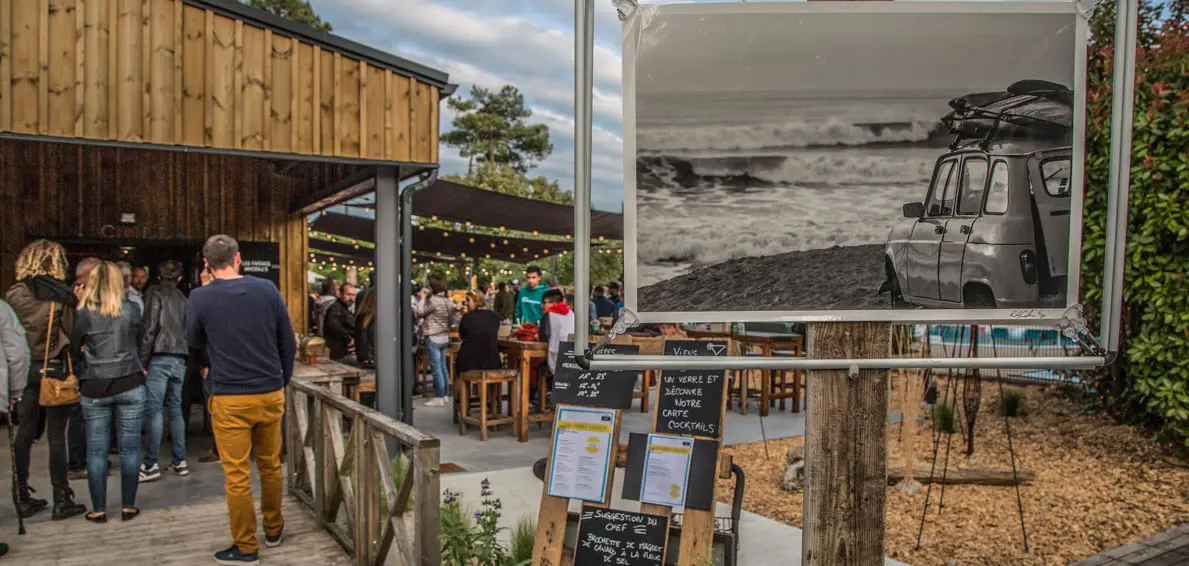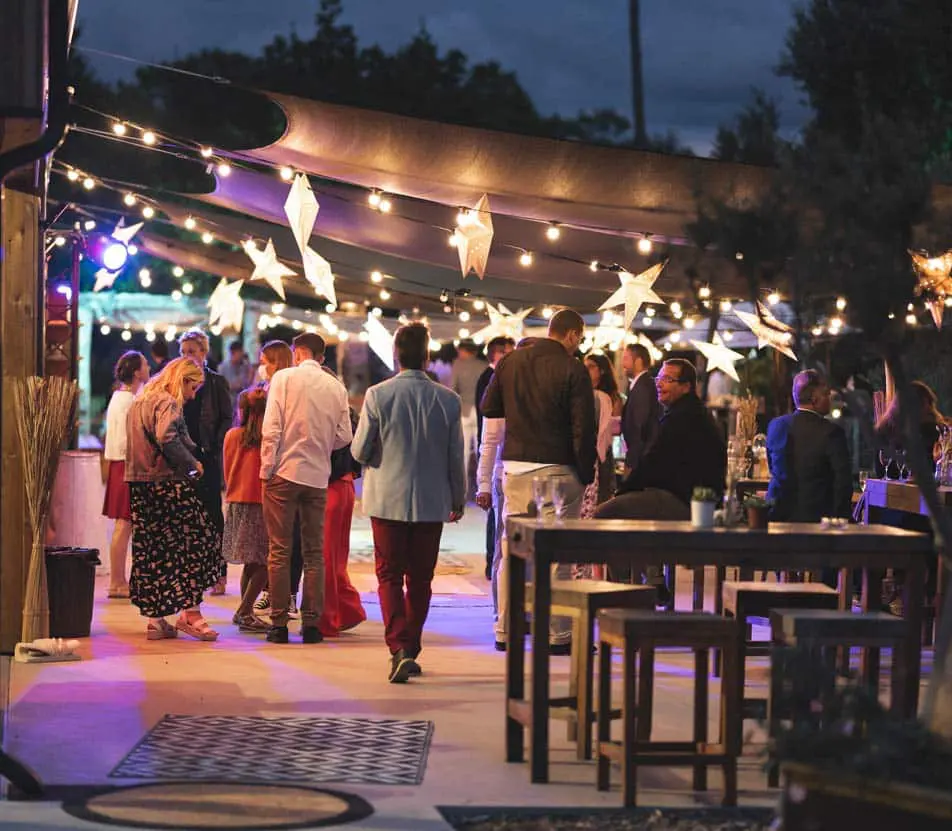 Our restaurant
A restaurant with terrace within the "Les Frères Nicoll's" space run by an outside chef. It offers a cuisine of sharing: homemade dishes with seasonal products and a maximum of short circuit sourcing, as close to organic and local as possible. The vegetables come from small local producers or from the campsite's permaculture garden. Here, we eat local and there is no frozen food… even the chips and pizza dough are home-made!
It's a cuisine of conviviality with dishes to share, the clientele comes for the typicality of the cooking on the barbecue/plancha of the meats and fishes: one comes to choose his piece of meat or his fresh fish in the window of the barbecue area. You will find beef ribs, entrecote, razor clams with parsley, chipirons etc.
Chef Yoann's unavoidable dessert: his fig and pistachio tart.
We also have a corner bar-snack with takeaway dishes.
We welcome you on Thursday, Friday and Saturday evenings in low season, from June to the end of September.
In high season (July and August), we are open every day for lunch service (our kitchens close at 2pm) and every evening (our kitchens close at 10pm) .
Privatisation
Would you like to privatise this place to live a unique experience?
In the heart of nature, the Nicoll's Brothers space opens its doors to you with offers adapted to your needs. The team is at your disposal to organise your private or professional events. Please make your request by telephone on 05 56 41 85 94 or by email at contact@lesfreresnicolls.com.
Discover our entertainment and leisure activities at the campsite